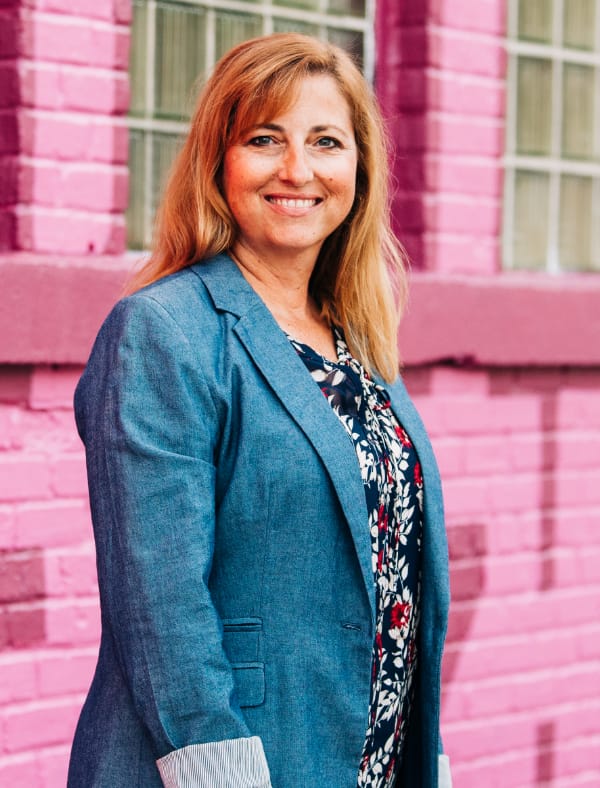 Lisa Wilkins
Founder, President, Chaos Coordinator
While attending UW-Madison, Lisa knew she wanted to run her own agency. She also knew that in order to benefit her future clients, she'd need some experience first, and found herself immersed in the world of radio advertising for many years. Eventually, she was asked by one of her clients to became a marketing manager for a large restaurant chain, serving restaurants in several states. (She will never share this with you, but sales increased by more than 30% her first year on the job). She also spent many years working for a large marketing agency before she decided she was ready to spread her wings, and dive into what she really loved…working directly with small to medium-size businesses on increasing their bottom line.
When not working, Lisa can often be found volunteering in the community. She started The Bed Lady Project in 2008, providing a bed and bedding to children that had previously been homeless. She works with Sunshine Place in Sun Prairie on marketing efforts and fundraising. She also loves to boat on the Madison lakes, kayak just about anywhere, follow local soccer games, and feels that baking is her best form of relaxation…something the whole office appreciates! Lisa is a mom to three grown children, and just celebrated her 30th wedding anniversary with her husband, Geoff.
Kaelyn Faust
Digital Marketing Aficionado
Kaelyn started off here as an intern and slowly evolved into her current role. She is currently finishing up her last year at the UW-Whitewater and will be graduating with her Bachelors in Marketing with an emphasis on experiential and sports marketing. Kaelyn has had a passion for marketing ever since she started to pay more attention to commercials than the TV show. She has never made it through a movie without pointing out the product placement. Previously she had an internship at the Sunshine Place where she was the social media intern, which is where she connected with Lisa. Kaelyn loves staying up to date with all things digital marketing so that she can best benefit clients.
When not working, you can find Kaelyn baking. She loves to bake away her worries and lives by the saying "there is nothing that a little bit of butter and sugar cannot fix." She decided to combine two of her biggest passions of baking and business and start her own side hustle. On an average day she bakes around ten dozen cookies to sell. Don't ask her parents how they feel about how she took over their kitchen. She also enjoys going out for brunch with her family and friends or just simply spending time outside. You can find her wherever the sun is.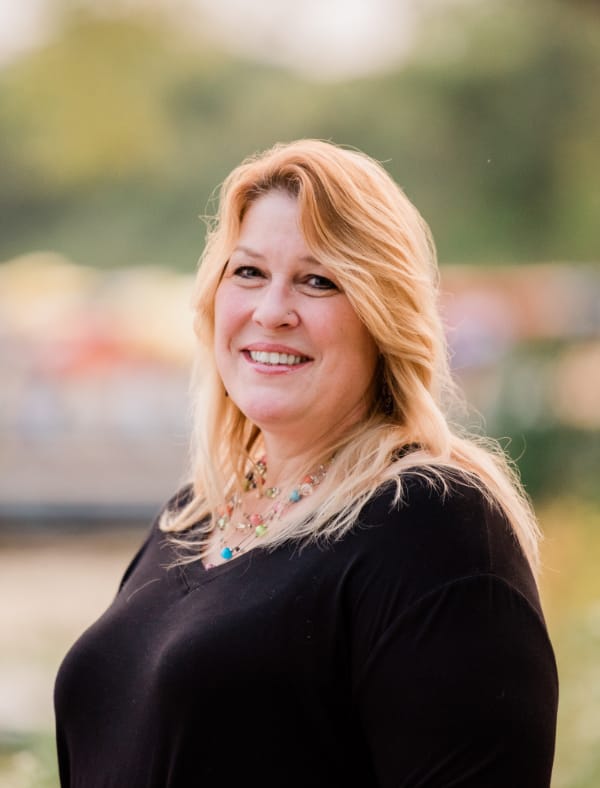 Julie Hustad
Graphic Designer Extraordinaire
Julie started working as a graphic designer in a small East Side printing shop right out of college, where she learned the ins/ outs and nuances of the printing industry. From there she moved into publishing, as the art director and graphic designer for JOY Publications working on Giggle Magazine, the Home Planner & Guide and the Wedding Planner & Guide. She stayed for almost 10 years and then realized she had not even picked up a paintbrush in at least 8 years. So, she struck out on her own – and has been freelancing graphic design work and mural painting for 16 years. She has done murals in many Parade Homes, businesses and residences – as well as completing a cow for the Cow Parade in 2006 which now resides in the DeForest Public Library, and two Bucky statues in 2018 for Bucky On Parade.
Julie's graphics skills have her busy with logo creation, designing print pieces, signage, packaging materials, and her very favorite – advertising. Julie's passion for painting fills her free time with canvasses and, well, almost anything she can apply paint to! For the past 5 years in "nice weather" Julie has taken up welding and creates scrap metal sculptures. She's creating her own personal zoo, and has completed an octopus, a ram, a wolf, an elephant, lion, giraffe, foxes, and owl…we think she should sell tickets to her zoo! Next up, she's thinking of trying ceramics.
Outside of work, Julie is likely at an art fair, the theater, or enjoying musical entertainment, surrounded by all the creativity. Julie has a grown daughter getting married soon and looks forward to the next chapter with her husband of 30 years, Tracy.