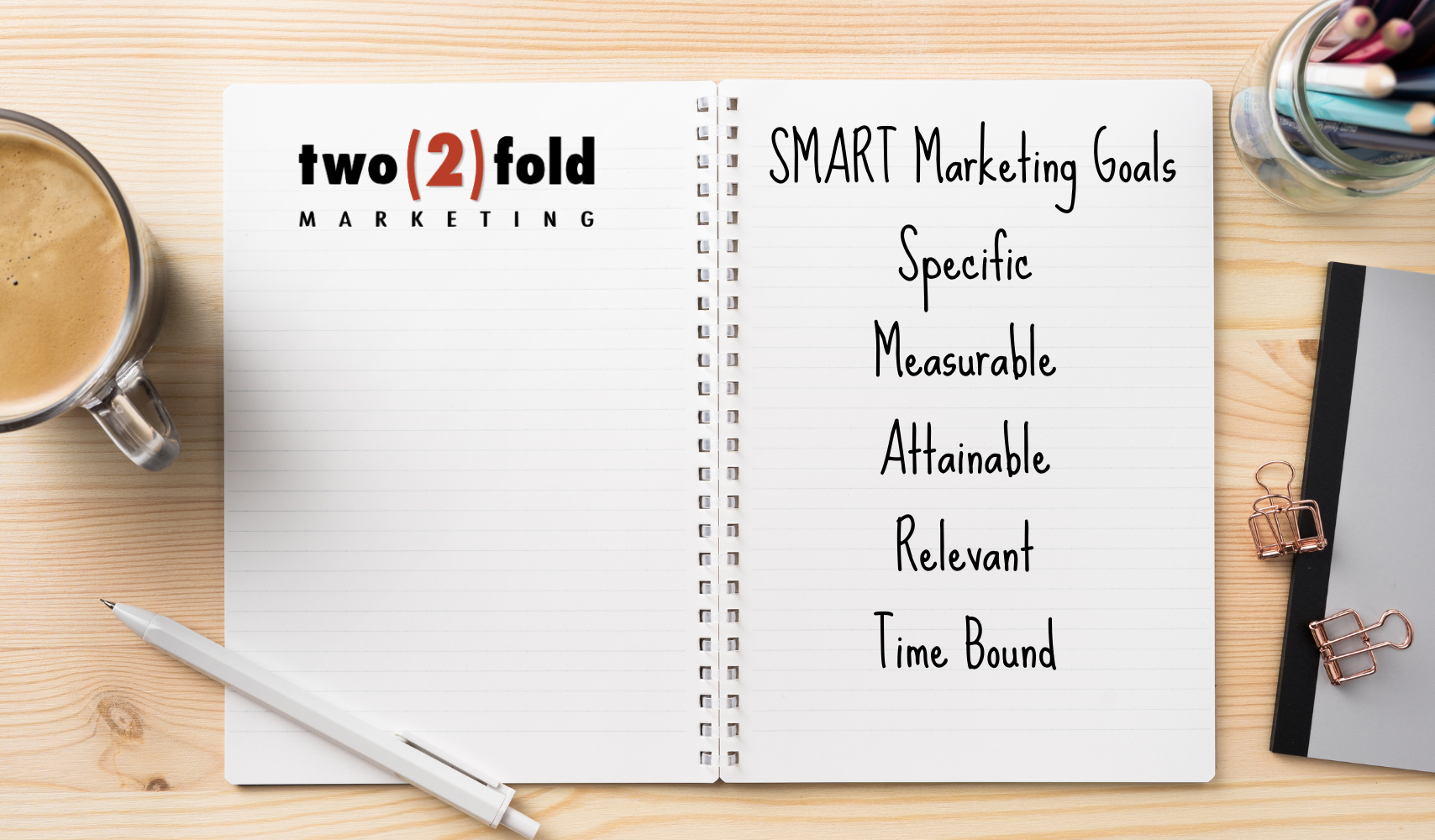 Setting Effective SMART Marketing Goals
Setting SMART goals in marketing is a great way to set effective marketing goals. Many times, when businesses are looking to get started with integrated marketing, they go straight to the tools. SEO, content, paid search, and social efforts are all building blocks to successful marketing approaches, but they are simply just tools. Those tools will be much more successful if you start with setting goals.
Setting SMART Marketing Goals:
When it comes to building communities and engaging an audience, we don't always see immediate results. The lack of immediate results can be a struggle to prove that the efforts are actually going to provide a return on investment. As marketers we have become accustomed to these kind results. So we know the secret of truly spectacular marketing is well-founded and measurable goals. This is why we have the SMART marketing goals framework, to assist in our goal-setting efforts.
What are SMART Marketing Goals:
SMART marketing goals is a framework that stands for, Specific, Measurable, Attainable, Relevant, Time Bound. Earning buy-in and winning over even the most skeptical executive, the SMART goal framework can have a huge impact. It also provides you the opportunity to define the purpose of your marketing efforts. Here is how to work through each step in the SMART goal framework.
Specific:
Your goal must focus on one clearly defined metric. Without defining exactly what you are trying to improve, it is difficult to map out the steps needed to make progress. A specific goal is one that you could share under a minute, clearly stating what you are trying to improve.
Measurable:
It is so important that your goal is trackable and numeric. Simply saying you want to grow your social media following, does not say specify be how much they would like to grow it by. By attaching a number to your goal, you will be able to track exactly how far you have come since you set the goal and how far you have until you reach the goal.
Attainable:
As much as we would all love to aim to break records it is important to keep the goals realistic. By setting unattainable goals your team members may feel discouraged by the huge goal and lose motivation. Instead set a goal that is realistic, so that it is a success when the goal is met. It is crucial to base your goals off of your own analytics, not industry benchmarks which may cause you to bit off more than you can chew.
Relevant:
The goal should be both relevant to your company's overall business goals and account for current trends in your industry. To make sure your goal is relevant ask yourself why you are setting that goal. How is it going to contribute to the businesses bottom line? The goal should be tied back to business impact. If it is not consider how you can change or adjust your initial goal, so that it does.
Time Bound:
This is the final aspect of the framework, which is one of the most important. You need to set a timeline for meeting your goals. Without a timeline you will not be able to determine whether you are staying on track toward your ultimate goal, or if you need to make some small changes. With a timeline you also need a deadline that adds a healthy dose of pressure to accomplish the goal. This helps make consistent and significant progress in the long term.
Setting SMART goals is so important to marketing success and we understand that it can also be difficult. If you are looking to improve your marketing goals let's talk!
Follow us on Facebook: https://www.facebook.com/2FoldMarketing
Follow us on Instagram: https://www.instagram.com/2foldmarketing/